Simple text messages reduce maternal mortality rate
April 7, 2022
Celebrating safer births on World Health Day 2022
World Health Day marks a significant milestone for maternal health in Timor-Leste, with 100,000 women now enrolled in a program doubling childbirth with skilled birth attendants.
The program, called Liga Inan, uses text messages and calls to provide health information and encourage pregnant women to deliver with a trained birth attendant present.
"The beauty of the Liga Inan program is its simplicity," said Gabriela Leite Soares, Head of Health at Catalpa International. "Following the first prenatal medical visit, enrolled women begin receiving text messages twice a week with important health information such as recognizing danger signs during pregnancy and postpartum, and reminders to attend regular pre and post-natal care."
"Its aim is to break down the many barriers to healthcare services for expectant parents," she continued. "Lack of access to transport, poor road conditions, mistrust of the health system, and childcare make accessing health services difficult."
The accessible and cost effective mobile phone communication strengthens the relationship between expectant parents and their local health professionals. It provides families with confidence in health information and knowledge of the support available.
"Liga Inan has contributed greatly to our nation's improving infant mortality ratios," said Agusta Amaral Lopes, Ministry of Health's Chief of Maternal and Child Health. "Since independence, we've been making positive progress, but access and utilisation of health services remain a big problem. No woman should die giving birth, but many still do. Liga Inan is helping us change this."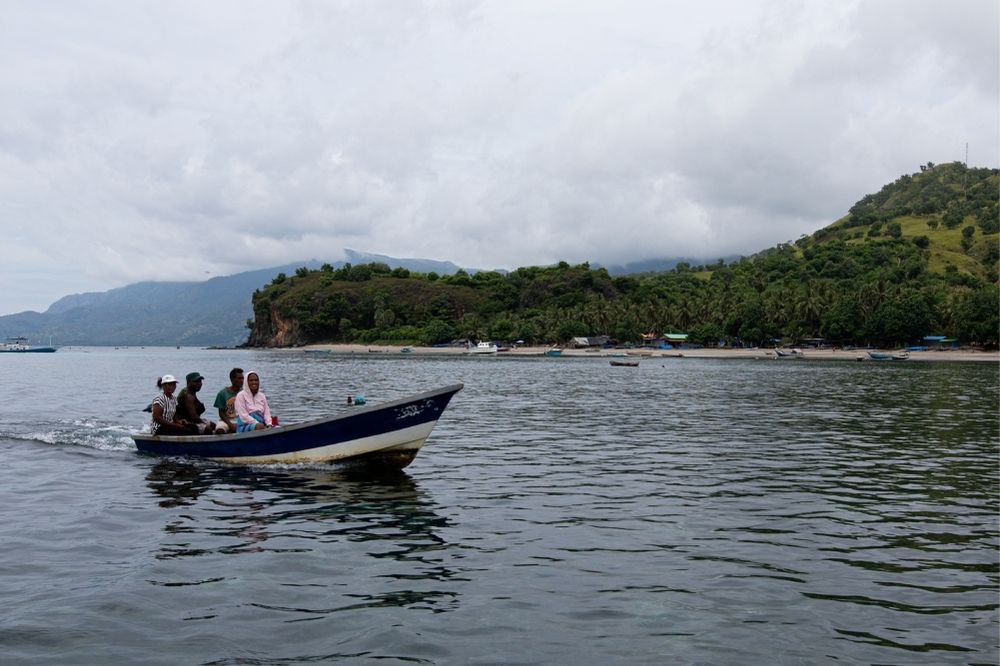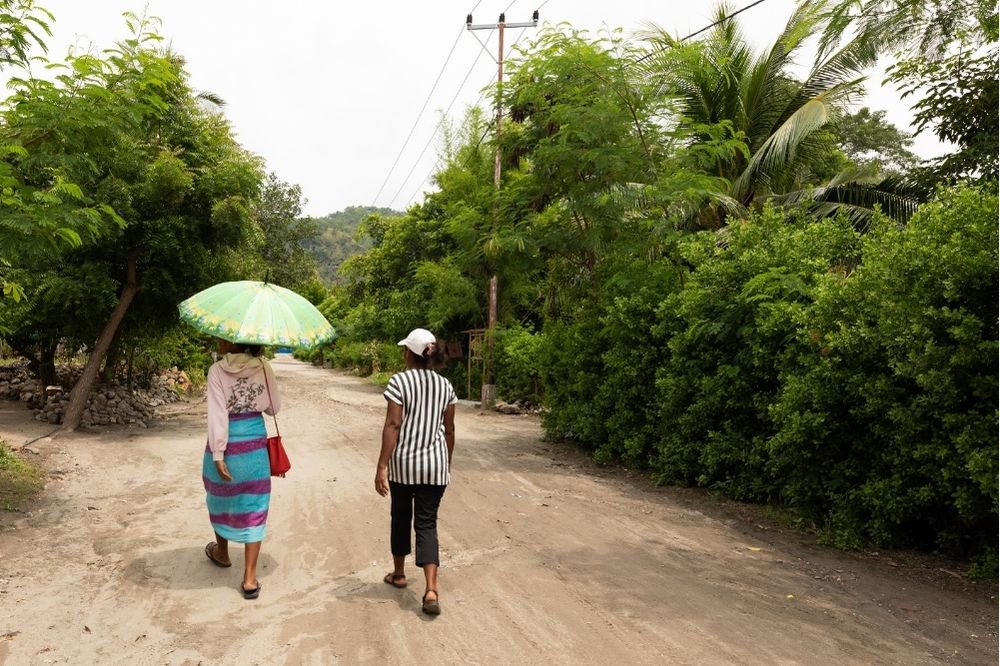 Travel to health centres can be difficult in rural Timor-Leste. Liga Inan encourages women to attend important appointments throughout their pregnancy.
"Given its continuous results, we are proud to have supported the expansion of Liga Inan nationally to make sure all Timorese women and families can benefit - whether they live in urban or rural areas," said Julia Magno, Senior Officer for Health at the Australian Embassy.
"From one municipality in 2013, the program has now become a national program embedded within the Ministry of Health portfolio."
Paul Vasconselhos, Programme Director of HAMNASA (formerly HAI) added, "Not only is Liga Inan supporting safer births, it is also supporting the next generation with a great start to life. Enrolled families are five times more likely to attend follow-up care after their baby is born."
Liga Inan is a national health program in Timor-Leste. It supports the national aim to improve reproductive, maternal, newborn, and child health by increasing access to antenatal, delivery and postnatal care, and family planning services.
The program began in Manufahi municipality in 2013 in a pilot funded by USAID. Since then, it has been gradually expanded across Timor-Leste with ongoing funding from Australian Aid. Following implementation in Dili metro in 2020, it became a nationally available program for women - in both rural and urban areas.
Over the duration of the program infant mortality ratios have improved from 45.9 deaths per 1,000 births (2013) to 36.1 per 1000 births (2020).
Liga Inan is implemented by Catalpa International and HAMNASA, formerly Health Alliance International.