Indo-Pacific
Flexible, mobile learning for agricultural researchers across the Indo-Pacific region
Purpose

Provide accessible, meaningful professional development opportunities for remote agricultural researchers

Location

Countries across the Indo-Pacific region

Approach

A pilot program implementing a blended learning approach, driven by mobile microlearning suited to diverse contexts

Partners

University of Queensland (UQ), supported by the Australian Centre for International Agricultural Research (ACIAR)
The Australian Centre for International Agricultural Research (ACIAR) is Australia's leading international agricultural research body focused on creating meaningful partnerships between Australian researchers and researchers around the globe.
When COVID-19 placed restrictions on ACIAR's existing modes of learning and teaching, they sought a new and innovative approach to learning for agricultural researchers.
The program, called ACIAR Learn, piloted and validated a mobile-first, blended learning approach designed to suit eligible participants, many of whom live and work in remote, low-resourced locations.
Beyond capability building, the program contributed to ACIAR's goal to also strengthen networks in-country and in the Indo-Pacific region.
The approach was intended to transcend geographical, accessibility, and digital literacy limitations to deliver flexible learning where learners where, at times that suited them.
Using Catalpa's microlearning platform, Bero, the ACIAR Learn app was developed to ensure learners from diverse environments could access and complete learning in low-bandwidth, low connectivity environments through lightweight data usage and the ability to learn offline.
The microlearning pedagogy delivered short and dynamic lessons, focused on practical application and ongoing engagement. The app design was intuitive, suited to learners without extensive digital experience, and a range of cultural contexts.
Online learning was supported with peer-learning and facilitated live sessions designed to reinforce content delivered through the mobile-first platform, and to address learners' context-specific challenges.

"The capacity to do ACIAR Learn offline, is clearly highly valued given participants often don't have access to the internet and even in their offices often have poor internet access."
Within the pilot period, more than 250 learners had access to culturally appropriate, relevant professional development courses covering a range of topics related to carrying out successful agricultural research projects that lead to real-world impact. These included agribusiness, climate change, crops, fisheries, forestry, horticulture, livestock systems, soil and land management, and water, as well as cross-cutting topics such as gender and youth engagement.
The relevance, inclusivity and accessibility of both the approach and content was made possible by the teams' human-centred design process. It ensured participants were placed at the centre of their learning experience by defining common themes, constraints, and motivations between a globally diverse range of learners.

"Having short lessons that we knew would only take 20 minutes worked very well for me since we can manage our time accordingly."
Independently run focus groups found that the diverse community of learners who participated in the pilot program were engaged, happy with the content, and keen for more content to be produced so that they could continue learning.
Courses achieved high engagement, completion and positive feedback through the online platform data collection mechanisms.
---
The ACIAR Learn pilot concluded in June 2023. Post pilot, ACIAR has continued to evolve the program to provide continuous learning opportunities to their networks.
Supported by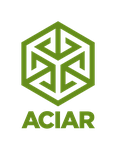 Discover related projects