Papua New Guinea
A project management system that helps assess the success of rural development projects to better inform future ones.
Purpose

Provides powerful management, measurement and reporting tools to assess project impact and inform future plans

Location

Papua New Guinea

Partners

Department of Implementation and Rural Development (DIRD), Government of Papua New Guinea, supported by Australian Aid

Approach

A functional and efficient project management system built with Catalpa's data management platform, Openly, and integrated with local development data and analysis
The Department of Implementation and Rural Development (DIRD) is responsible for the oversight and effective coordination of the Government of Papua New Guinea's policies and programs to support equitable rural development.
With 87% of the population living in rural areas, this is an important mandate with huge potential to contribute to national development and raising standards of living. Despite this significance, DIRD has never had access to a program management system nor to high utility district data and analytical capability.
The integrated project and District Information Management System aims to change this, with the design of a fit-for purpose tool to monitor PNG's Service Improvement Program. The platform provides project management capabilities and will collect and use high quality data to provide insights for decisions around the allocation of funds and development of Provinces and Districts.
The platform will assist the government in their long-term goal of having a greater impact on rural development through better policy making, allocation and implementation of resources at the district level. It will do so by improving transparency, accountability and reporting of Service Improvement Program funds across PNG's Districts and Provinces.
It will capture project and service data across 111 electorates (22 Provinces and 89 Districts), totalling an estimated A$650 million per year. The program has been led by the Government from the outset, which gives it the greatest opportunity to become deeply embedded in local frameworks, planning and discourse, and ensures its sustainability beyond our involvement.
Supported by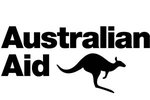 Discover related projects