Papua New Guinea
A project management system for better rural development
Purpose

Support rural development through data management, analysis, insights and reporting

Location

Papua New Guinea

Partners

Department of Implementation and Rural Development (DIRD), Government of Papua New Guinea, supported by Australian Aid

Approach

A functional and efficient project management system built with Catalpa's data management platform, Openly, and integrated with local development data and analysis
The Department of Implementation and Rural Development (DIRD) is responsible for the oversight and coordination of Papua New Guinea's policies and programs to support equitable rural development.
With 87% of the population living in rural areas, this is an important mandate with huge potential to contribute to national development and raising standards of living. Despite this, DIRD has never had access to a program management system nor to high utility district data and analytical capability to help guide their work.
This ambitious program is aiming to change that with the design of a fit-for purpose tool to monitor PNG's Service Improvement Program. The platform - called Bilum - captures and uses high quality data to provide insights for the allocation of funds and development of provinces and districts.
The Bilum platform is assisting GoPNG to coordinate and maximise rural development through better policy making, allocation and implementation of resources at the district level.
It will capture project and service data across all 118 electorates (22 provinces and 96 districts), totalling an estimated A$650 million per year.
Through provincial and district profiles, historical and project data is aggregated and the impact of projects and expenditure measured against development outcomes.
Staff from the Nuku District Administration complete a DIMS workshop.
In partnership with DIRD, we are working closely with district administrations to test and understand how the platform will enhance the teams' ability to do their job and, based on this feedback, are improving and extending the platform's capabilities.
The platform will help districts and provinces with their internal management of SIP projects, as well as help them report on project outcomes to DIRD. It also assists DIRD with the analysis of historical SIP data.
The PNG context is complex, and central to the program's future success is DIRD's consistent leadership and ownership of both the program and platform.
We work closely to support DIRD generating buy-in from the province and district administrations who will ultimately benefit from the platform's improvements to transparency, accountability and reporting of Service Improvement Program funds.
Supported by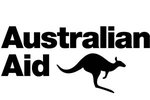 Discover related projects