Timor-Leste
Formal justice can be long and complicated. Technology can help people spend more time focusing on outcomes.
Purpose

To improve legal assistance for women and kids

Approach

A digital case management system for faster and easier processing

Highlights

> 5,000 cases managed

Staff can track a client's case through the entire legal process
Better case management, better outcomes for people
Asistensia Legal ba Feto no Labarik (ALFeLa) provides a critical legal aid service for women and children in Timor-Leste.
With an ever growing caseload, the organisation needed a simple way for staff to track a client's case through the entire legal process. So, together we developed an online case management system.
The software enables legal officers and managers to securely enter client case information, store key client information, flag cases for follow up, as well as generate reports in Tetun and English.
It is adaptable for any case where management, monitoring and response is required. This means that ALFeLa can use it to support their work in a range of important ways which may evolve over time.
By helping ALFeLa's legal staff easily and securely access client information, the system works more effectively—for ALFeLa, and for its clients.
Supported by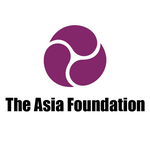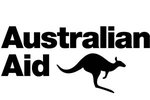 Discover related projects