Timor-Leste
Improving management of gender-based violence cases, and ensuring timely access to support services for those impacted
Purpose

To help frontline responders coordinate needs for victims of domestic violence

Approach

Redesign of the referral pathway and a simple mobile app connecting frontline staff to relevant organisations

Partners

The Asia Foundation, Timor-Leste Ministry of Social Solidarity and Inclusion, Policia Nacional de Timor-Leste, many local NGOs, Australian Aid
Violence against women and children: a persisting social problem
Approximately three in five Timorese women aged 15-49 have experienced physical or sexual violence by an intimate male partner, according to the 2015 Asia Foundation NABILAN study. Following global trends, these figures have increased significantly with the implementation of restricted movement and reduced household incomes due to COVID-19.
The Hamahon program aims to provide affected women and children with the assistance they need by strengthening the referral network, improving reporting, and supporting service providers through ongoing professional learning and development.
The Hamahon app connects people to essential services
Strengthening the referral pathway through co-design
Working closely with the Timor-Leste Government and local gender-based violence (GBV) service providers, we are reviewing the existing management system for cases of GBV in Timor-Leste with the purpose of redesigning the referral pathway for the best client outcomes.
Insights gathered through a series of human-centred design workshops will inform the redesign and guide the implementation of best practice case management. The new process will prioritise the safety of women and children, identifying points for client consent and security of personal information.
A simple mobile app to connect victims with support
Many phone numbers in Timor-Leste are mobile numbers - which have a tendency to change regularly or go unmonitored. This poses a serious safety issue for GBV victims seeking assistance, and results in delays for frontline responders referring clients to relevant services.
To help coordinate provider information, Catalpa built the Referral App - a simple mobile application and web platform that is easily accessible and editable to manage contact information for support services. It is managed by GBV support services and includes organisation profiles, backup numbers, and the ability to flag a number for follow-up if it's not working.
Hamahon is part of The Asia Foundation NABILAN program funded by Australian Aid.
Ongoing learning for service providers and advocates
The Referral App will also allow service providers and the public to access training and learning content relevant to GBV prevention and other important topics.
The training platform will be created using Bero - Catalpa's mobile learning platform - which enables offline learning and simple content management. It is designed using behavioural insights to encourage completion, nudge behaviour change and make learning engaging.
Supported by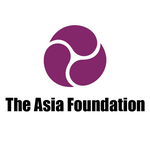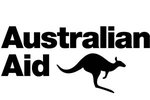 Discover related projects