Solomon Islands
Olgeta: an elearning program to meet the needs of young women in rural Solomon Islands
Purpose

To provide rural young women with access to 'future-ready' skills and expanding their opportunities to seek meaningful work and careers

Approach

A custom elearning app and implementation program designed for areas with poor internet connectivity, and the specific needs of rural women

Highlights

Participants greatly improved their confidence using a smartphone

Students gained confidence in the course subjects; financial literacy, leadership, marketing and digital skills

Many students' broadened their perspective towards potential career aspirations

Teachers and students used the Olgeta app for up to 5 hours a month, with an average of 3.7 hours per month (monthly usage varied greatly due to COVID-19 lockdowns)

Partners

Solomon Islands Ministry of Education and Human Resources Development, United Nations Capital Development Fund, Anglican Church of Melanesia, supported by DFAT
An elearning program designed especially for young rural women
In the Solomon Islands, only 20% of people aged 15–24 are employed, yet there is an unmet demand for skilled workers. The Olgeta program aimed to increase 'future-ready' skills for young women across two Rural Training Centres to equip them with the tools to pursue meaningful work and careers.
The program involved the development of an elearning app, and closely supported implementation. Lessons on financial literacy, leadership, marketing and digital skills, and COVID-19 were delivered via smartphone and able be completed offline when internet connection was unavailable.
In addition to being able to operate in a rural setting, it was critical that the technology and course delivery was designed to meet the specific context and lives of participating rural women. Across the Asia Pacific, women account for an average of four times more unpaid work than men, with the majority of child rearing and household chores falling on their shoulders.
The courses were designed using a microlearning methodology which delivers learning content in short bursts. This means learning is flexible, and can be managed around other family and community commitments.

"When I came to study here, my goal was that after I complete my study, I will look for a job. Having gone through the Olgeta courses, I also see that I can start my own business - so I'm thinking of getting a sewing machine, sew clothes and sell and then use the money earned from the sales wisely."
Collaboration to ensure effective implementation
Using our human-centred design approach and Bero (Catalpa's microlearning management system), we worked closely with the participating students and teachers to include their input and feedback throughout the program design.
For many students, Olgeta was their first experience using a smartphone or an online app. In-person workshops and training were designed to familiarise participants with their allocated smartphone navigation and to teach them how to access course materials; including videos, achievement indicators and other interactive features.
As COVID-19 and lockdowns began to impact the nation, the program was able to quickly expand to include an additional learning module covering health information about the pandemic, and how to keep safe.
Students celebrate their completion of the the Olgeta program
Supported by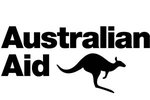 Discover related projects