Timor-Leste
Feedback drives action, so services can better meet people's needs.
Purpose

To help people submit and respond to problems with health services

Approach

A hotline for feedback, tracking and response

Partners

The Timor-Leste Ministry of Health, supported by Australian Aid
Helping people complain (really)
When people know something's not right, they can fix it. That's why complaining about things is important. It drives action and change so services can better meet people's needs and remain accountable to the people who use them. Through technology, making it easier for the Ministry of Health's Quality Control Department to record problems and arrive at solutions.
The Centru Atendimento das Reclamações (CAR—the quality control centre) is designed to assist the Ministry to improve healthcare, hospitals and clinic facilities in Timor-Leste. It helps resolve complaints submitted by patients and health providers via phone. The system lets decision makers know when things need some extra attention—like addressing long wait times, limited medicine or a lack of soap. Through a digital dashboard, issues can be logged, tracked and resolved, so people can get better care at medical facilities.
The Quality Control Hotline is driven by the Ministry of Health in Timor-Leste. You might even say they drive the CAR.
Supported by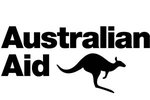 Discover related projects